Aims and Scope
Shankar A. Itagi, Jamballi G. G. Manjunatha, Madikeri M. Charithra, Puttaswamappa Mallu, Shadakshari Sandeep, Chimatahalli S. Karthik, Girish Tigari, Donnankatte N. Varun
---
Introduction:
The voltammetric sensing of Acetaminophen (AN) using modified Dysprosium Copper Oxide (DyCuO) Nanoparticles (NP) mixed Carbon Paste Electrode (MCPE) was successfully developed.
Methods:
The modification of bare NPMCPE was achieved by the polymerisation of DL-Phenylalanine (DLPA). The electroanalysis of the AN was achieved by utilizing the Cyclic voltammetry (CV) approaches. The crystallographic nature of the nanoparticle was studied via X-ray Powder Diffraction (XRD) technique. The surface morphology and electrochemical feature of the prepared electrode were evaluated by Field Emission Scanning Electron Microscopy (FE-SEM) and Electrochemical Impedance Spectroscopy (EIS) techniques.
Results:
The modified sensor exhibited an excellent electrocatalytic activity towards the electroanalysis of the AN. Several aspects, such as the number of polymerisation cycles, variation of pH, and the impact of scan rate were investigated in 0.2 M supporting electrolyte (pH 7) at a sweep rate of 0.1 Vs-1. The suggested sensor shows a very low detection limit (11.95×10-8 M) with a linear range of 2.0 to 50.0 µM, which exhibits excellent sensitivity.
Conclusion:
The stable and reusable sensor was applied for the estimation of AN in the tablet sample. Thus, P(DLPA)MNPMCPE was utilized as the most capable sensor for the voltammetric detection of AN.
---
November 17, 2021
Paolo S. Calabrò, Domenica Pangallo
---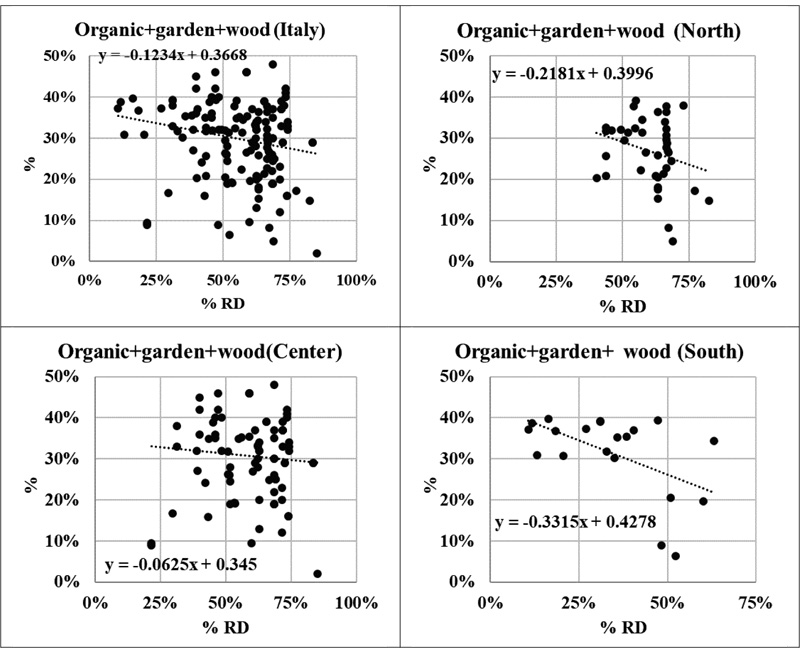 Separate collection of municipal solid waste (MSW) is mandatory in Italy, and an increasingly higher standard of efficiency is applied; in fact, the target value set by regulation is 65%.
In the last 20 years, separate collection efficiency increased from 9.4% with 80% national MSW landfilled, and only one region was over 25% separate collection to 58.1% with 22% national MSW landfilled and 12 of 20 regions over 55% separate collection. However, significant differences are present in the three Italian macro regions (North, Center and South).
This paper analyzes the composition of waste carried in most Italian regions to evaluate the effect of separate collection on the composition of mixed municipal solid waste (unsorted). Moreover, a regression analysis on the same data allows to assess this latter as a function of separate collection efficiency.
---
August 18, 2020