Aims and Scope
Jigesh Mehta, Deepak S. Panwar, Anand Metre, Mathurkumar S. Bhakhar
---
Aim:
The aim of the experiment is to characterize the Modified Membrane from PVDF/PAN and its application in removing the Emulsified oil waste from the Industry.
Objective:
To get the maximum separation of the emulsified oil from the waste water, composite (PVDF/PAN) membrane was prepared in the laboratory.
Methods:
New PVDF/PAN blend based ultrafiltration membranes were synthesized by phase inversion method. The blend membrane was treated at room temperature with aqueous sodium hydroxide solutions.
Results:
The facile eco-friendly preparation of PVDF/PAN blended membrane has a wide potential for practical applications in emulsified wastewater remediation. The chemical functionality of the modified membranes was confirmed by IR spectra.
Conclusion:
For the separation of emulsified oily wastewater, the as-prepared composite (PVDF/PAN) membrane could effectively separate oil/ water emulsions with separation efficiency of above 99.8%. Unmodified membranes (A and B) showed 95.4-99.8% rejection. However, in the case of membranes C and D, oil rejection was higher for the modified membranes as compared to the unmodified membranes.
---
August 27, 2021
Paolo S. Calabrò, Domenica Pangallo
---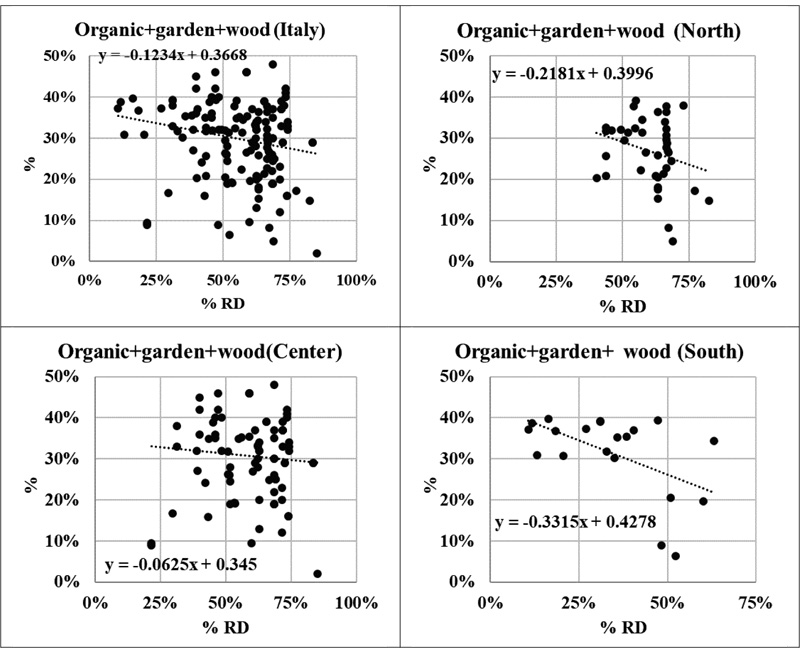 Separate collection of municipal solid waste (MSW) is mandatory in Italy, and an increasingly higher standard of efficiency is applied; in fact, the target value set by regulation is 65%.
In the last 20 years, separate collection efficiency increased from 9.4% with 80% national MSW landfilled, and only one region was over 25% separate collection to 58.1% with 22% national MSW landfilled and 12 of 20 regions over 55% separate collection. However, significant differences are present in the three Italian macro regions (North, Center and South).
This paper analyzes the composition of waste carried in most Italian regions to evaluate the effect of separate collection on the composition of mixed municipal solid waste (unsorted). Moreover, a regression analysis on the same data allows to assess this latter as a function of separate collection efficiency.
---
August 18, 2020